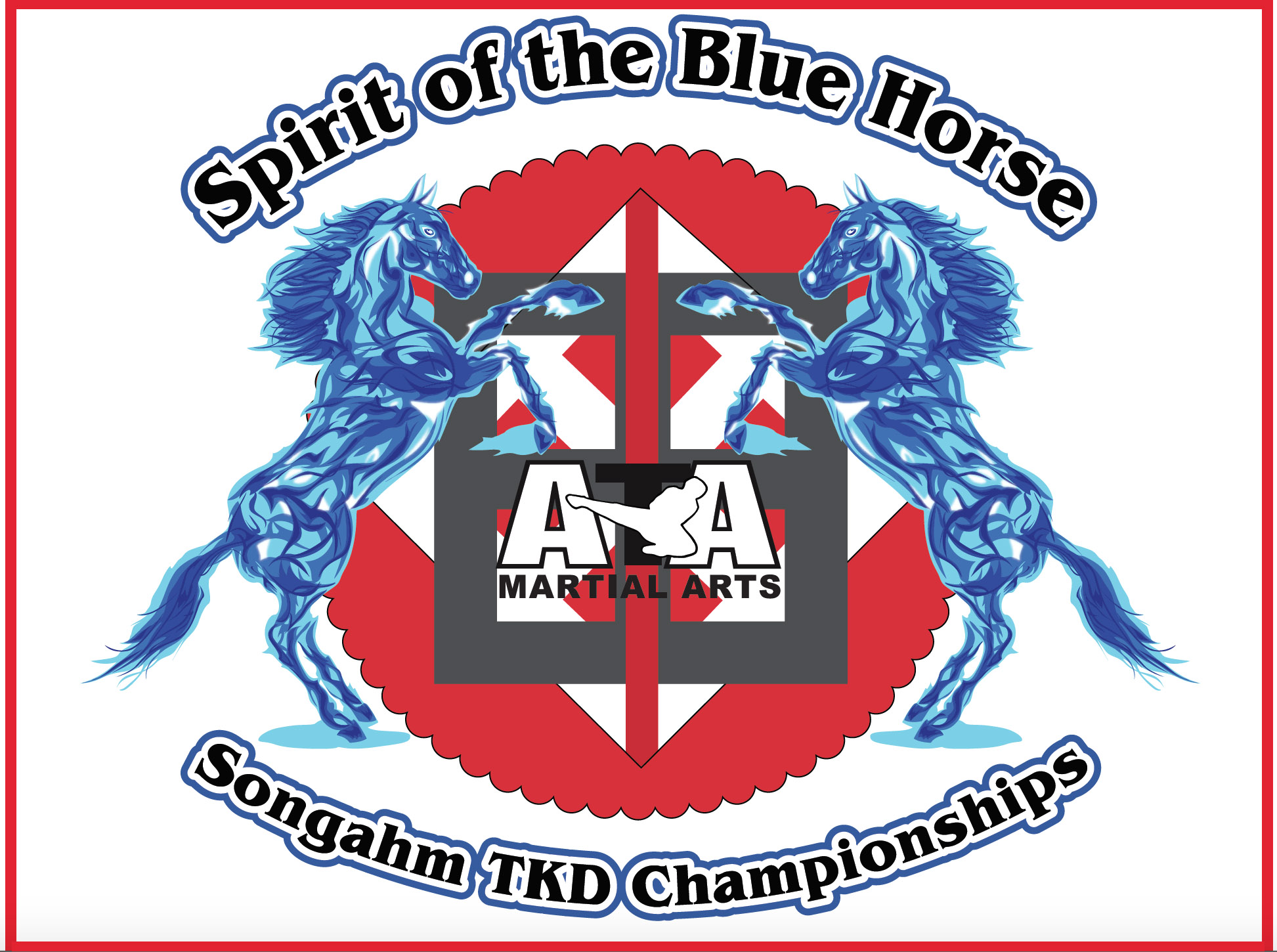 Spirt of the Blue Horse Songahm TKD Championships
Posted: March 13, 2017
Join us for the Spirit of the Blue Horse Songahm TKD championships
Hosted by Master Michael Estep.
We will be joined by special guests Chief Master Caruso, Sr. Master Kaminski, and the Masters of Region 117.
All ATA approved safety gear is mandatory for point sparring: Head, Hand and Footpads, Chest and Groin (male) protectors, mouthpiece, and face shields. Students must use ATA approved weapons in good condition, and the proper size of weapon. ATA Rules will be strictly enforced. Black Belt Attitude is a must!!!
For staging times, ring assignments, and annoucements: Text @estep1 to 81010